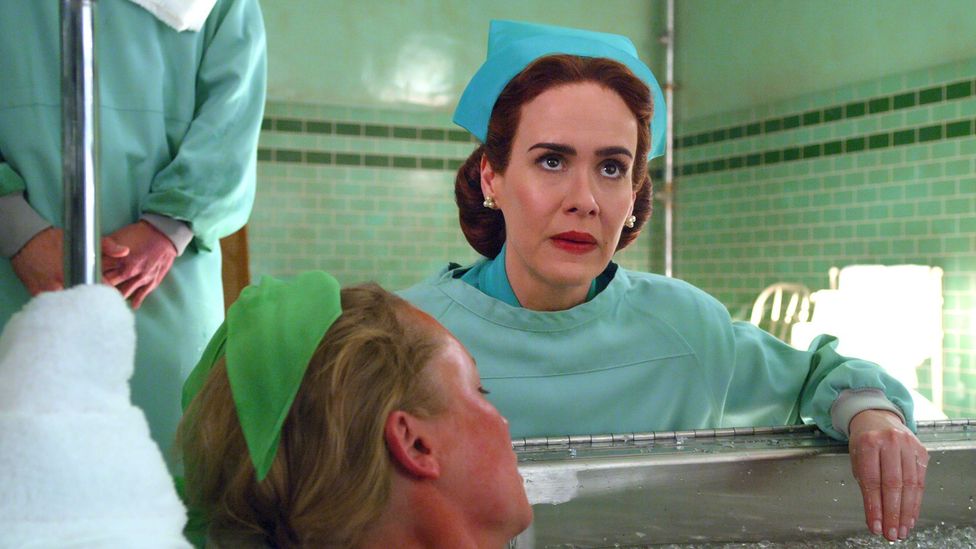 Ratched (Credit: Netflix)
Ratched

Few who watched the 1975 film adaptation of One Flew Over the Cuckoo's Nest could forget Louise Fletcher as asylum nurse Ratched, who was immortalised as the passive-aggressive tyrant with a 1940s hairdo resembling devil horns. Now the iconic character's origin story is revealed in a Netflix series from collaborators Ryan Murphy and Ian Brennan, with American Horror Story series regular Sarah Paulson in the iconic role.
Arriving in California in 1947 in search of a job at a leading psychiatric hospital, Mildred Ratched presents herself in the image of what a dedicated nurse should be – but in a hospital where new and disturbing experiments are taking place, Mildred's elegant exterior belies a growing darkness within her. Watch the trailer here. Premieres 18 September on Netflix.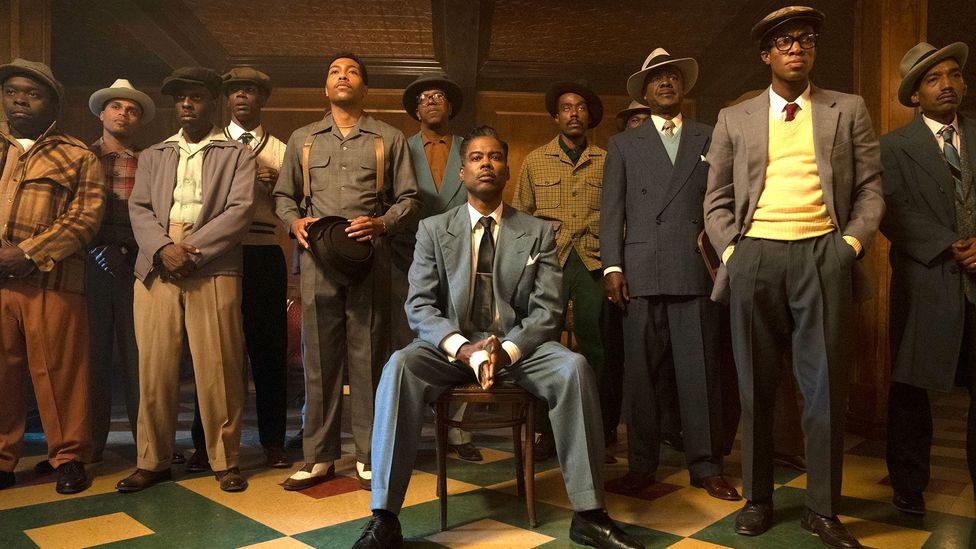 Fargo

Based on the 1996 film by the Coen brothers, the black comedy-crime series is in its fourth season, which tells a tale of immigration, assimilation and power set in 1950s Kansas City. Two criminal gangs have struck an uneasy peace – but to cement their truce, the head of the African-American crime family, Loy Cannon (Chris Rock), trades his youngest son to the head of the Italian mafia, his enemy Donatello Fadda (Tommaso Ragno). In return, Donatello surrenders his youngest son to Loy.
When Donatello dies in the hospital following a routine surgery, the tenuous truce is threatened. Josto Fadda (Jason Schwartzman) takes up his father's position, but his efforts are undermined by his brother who has built a reputation for ruthlessness in Italy. Watch the trailer here. Premieres 27 September on FX and 28 September on FX on Hulu.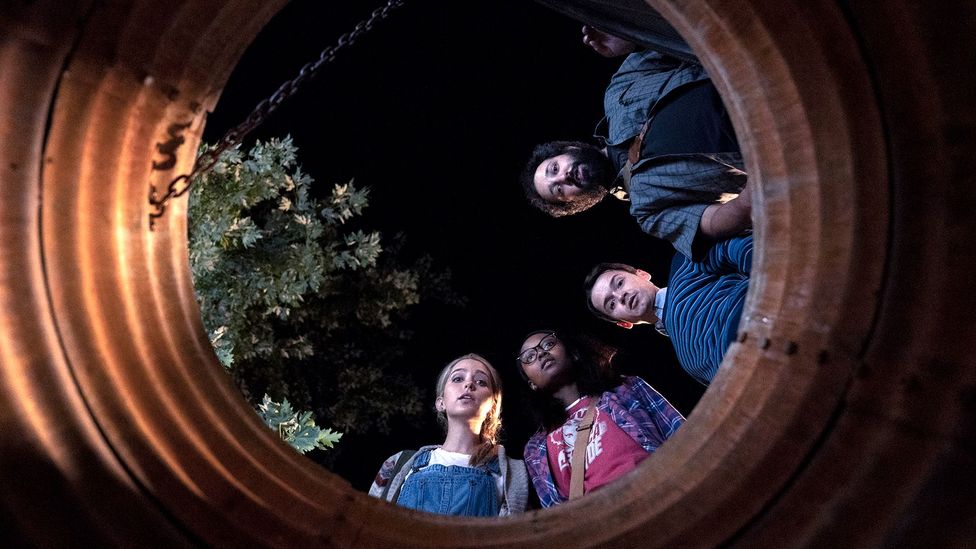 Utopia (Credit: Amazon Prime Video)
Utopia

Amazon Prime Video's remake of the 2013 British dystopian drama of the same name seems eerily prescient with a release this month, as it centres around an underground comic called Utopia that appears to correctly predict a global pandemic.
Adapted by Gone Girl author Gillian Flynn, the series stars John Cusack in his first series regular role for TV as an eccentric tech billionaire, alongside Rainn Wilson (The Office) as a battling virologist, and Sasha Lane (American Honey) helping a group of young comic-book fans who realise the conspiracy in the pages of the elusive Utopia may be real – and then embark on an adventure to save the world. Watch the trailer here. Premieres 25 September on Amazon Prime Video.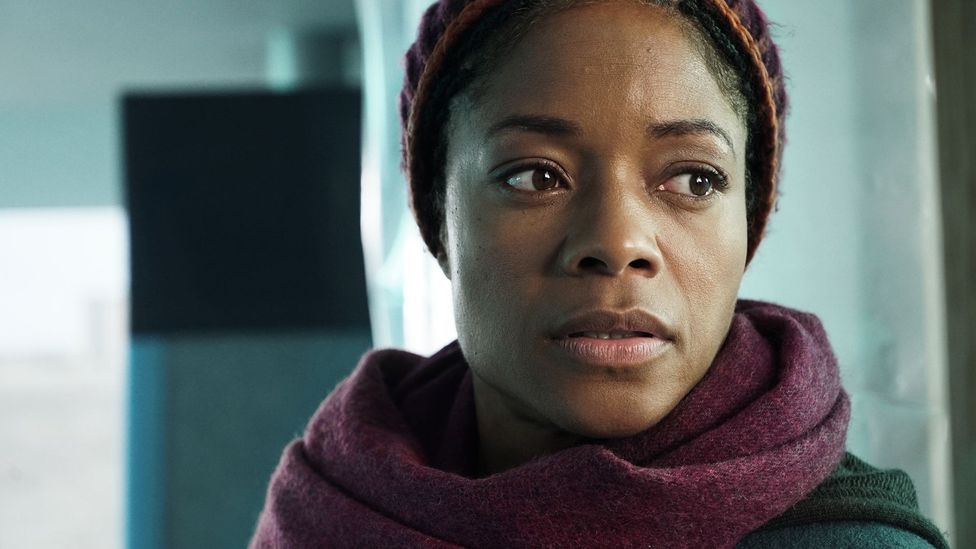 The Third Day (Credit: Sky Atlantic/HBO)
The Third Day
Sky have embarked on an ambitious project starring Jude Law (The New Pope) and Naomie Harris (Moonlight), which incorporates a live epic theatrical event between regular episode broadcasts. A psychological thriller told over three interconnected stories, with episodes 'Summer' and 'Winter' bookending a live event, 'Autumn', to be broadcast on Sky Arts and online, produced in partnership with immersive theatre company Punchdrunk.
Set on a mysterious British island, we meet Sam (Law), who is drawn into the locals' ritualistic way of life. As reality and fantasy begins to blur, Sam finds himself immersed in an emotional quest which puts him at odds with the islanders. On a mission to seek the truth, Helen (Harris) arrives to find her family caught between deeply entrenched forces on the island, which sparks a battle to decide its fate. Watch the trailer here. Premieres 14 September on HBO and 15 September on Sky Atlantic/Now TV.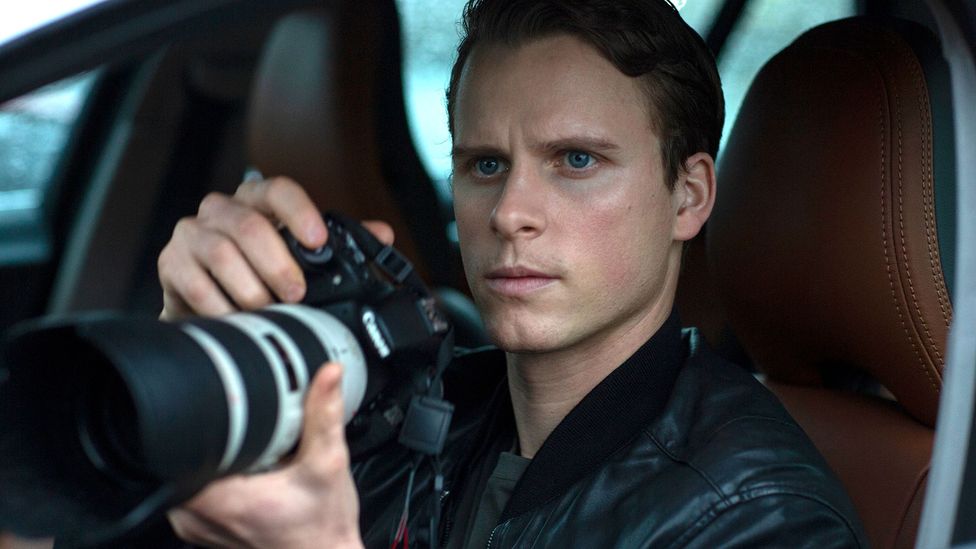 Young Wallander (Credit: Netflix)
Young Wallander

Another origin story begins this month, with an English-language prequel series featuring Adam Pålsson (Before We Die) as a fresh-faced version of Kurt Wallander, the detective previously seen on British TV screens played by Kenneth Branagh. Although there's no jump back in time: events take place in present-day Sweden. After a shocking hate crime that stirs up civil unrest, the rookie cop Wallander gets fast-tracked to detective – but when he is unable to save a teenager from a gruesome attack, Wallander must learn to cope with his guilt in order to solve the crime.
Based on the novels by late author Henning Mankell, this reimagining of the famous character sees the eponymous detective navigate the increasingly violent environment of the modern day. Watch the trailer here. Premieres 3 September on Netflix.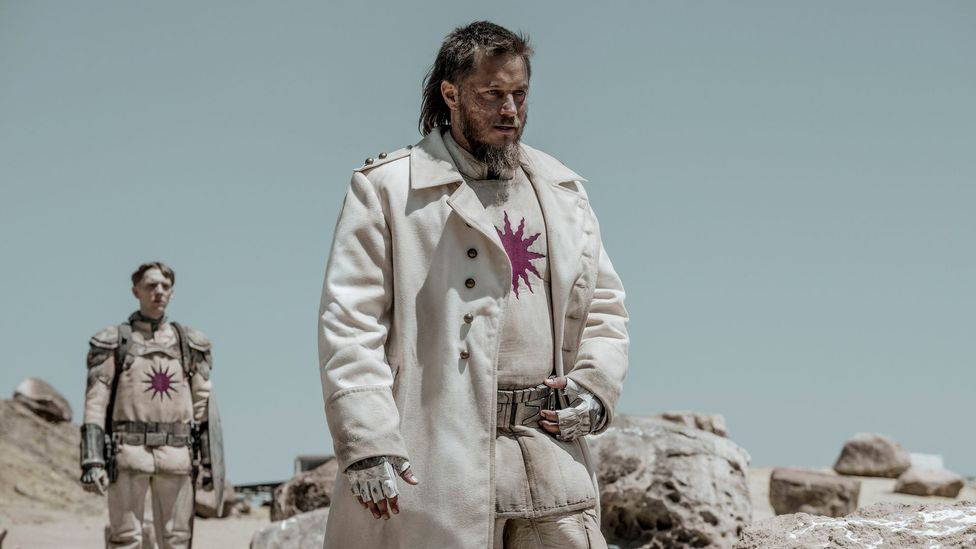 Raised by Wolves (Credit: HBO)
Raised by Wolves

Vikings' Travis Fimmel stars in a sci-fi series by writer Aaron Guzikowski, where two androids, Mother (Amanda Collin) and Father (Abubakar Salim), are tasked with raising human children on a mysterious virgin planet after Earth is destroyed by a great war.
As the burgeoning colony threatens to be torn apart by religious differences, the androids who are programmed to protect everyone learn that controlling the beliefs of humans is a treacherous and difficult task. Ridley Scott directed the first two episodes of the series, marking his TV series directorial debut for US audiences. Watch the trailer here. Premieres 3 September on HBO Max.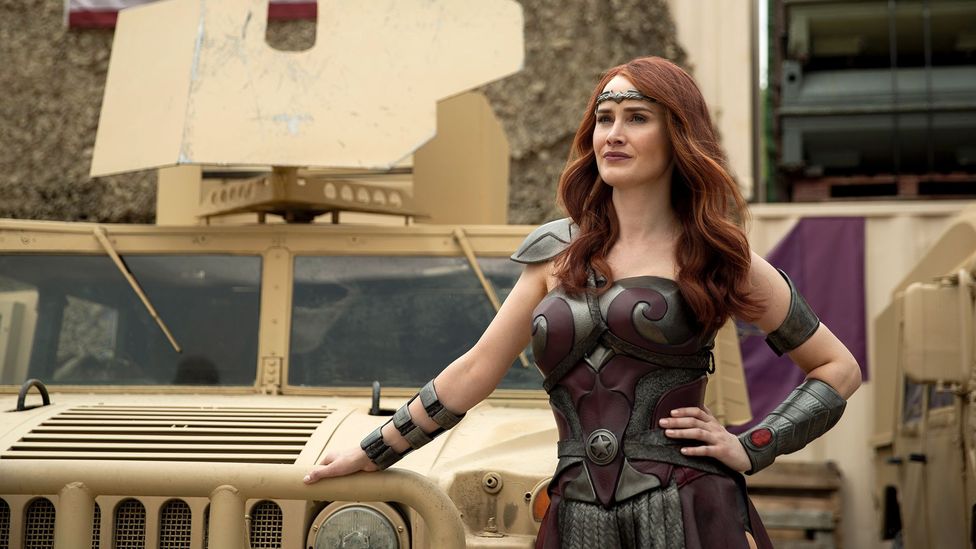 The Boys (Credit: Amazon Prime Video)
The Boys

What happens when superheroes owned by huge corporations abuse their powers? The first season of the Amazon Prime Video series explored that idea to violently subversive effect, and now it returns for a second run to pile on the mayhem further. Butcher (Karl Urban), Hughie (Jack Quaid) and the rest of the Boys, still reeling from their losses, are now on the run from the law and are struggling to fight the corrupted heroes.
Vought, the company that manages the premier superhero team the Seven, cashes in on the panic over the threat of supervillains. Meanwhile, a new hero called Stormfront shakes up the company and challenges the Seven's unstable leader, Homelander (Antony Starr). It's the powerless against the super powerful, as The Boys embark on a heroic quest to expose the truth. Watch the trailer here. Premieres 4 September on Amazon Prime Video.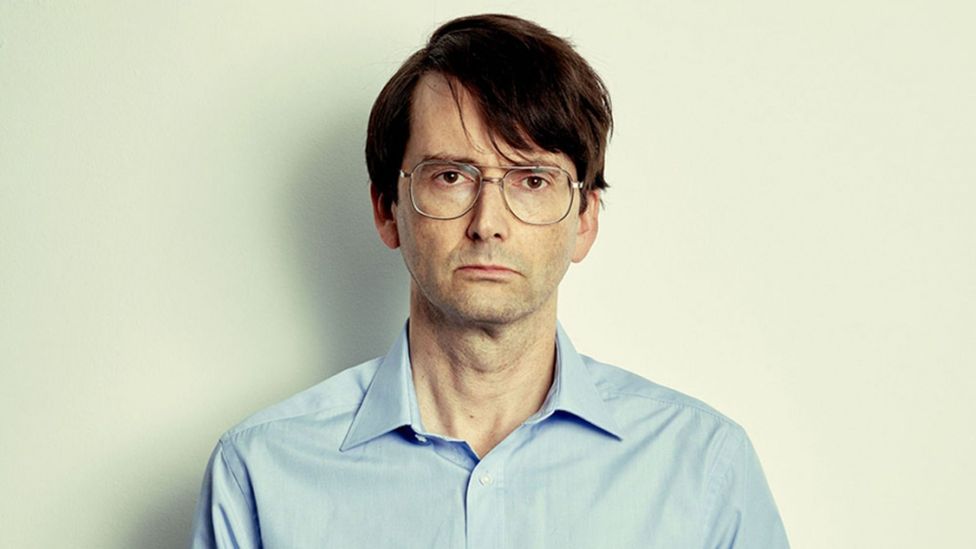 Des

ITV's new three-part drama follows the 1983 arrest and trial of Scottish serial killer Dennis Nilsen, after it was discovered that a drain near to his home was blocked by human remains. Based on material from the book Killing for Company by Brian Masters, the story is told through the eyes of three men: Nilsen, played by a chilling David Tennant (Good Omens), Daniel Mays (Line of Duty) as detective Peter Jay trying to identify the victims and Jason Watkins (The Crown) as Nilsen's biographer Brian Masters.
Looking back on one of the most infamous cases in UK criminal history, Des will explore how a man like Nilsen was able to prey on the young and vulnerable in 1980s Britain, and what effect the media coverage had on public perceptions of the victims at the time. Watch the trailer here. Premieres September on ITV.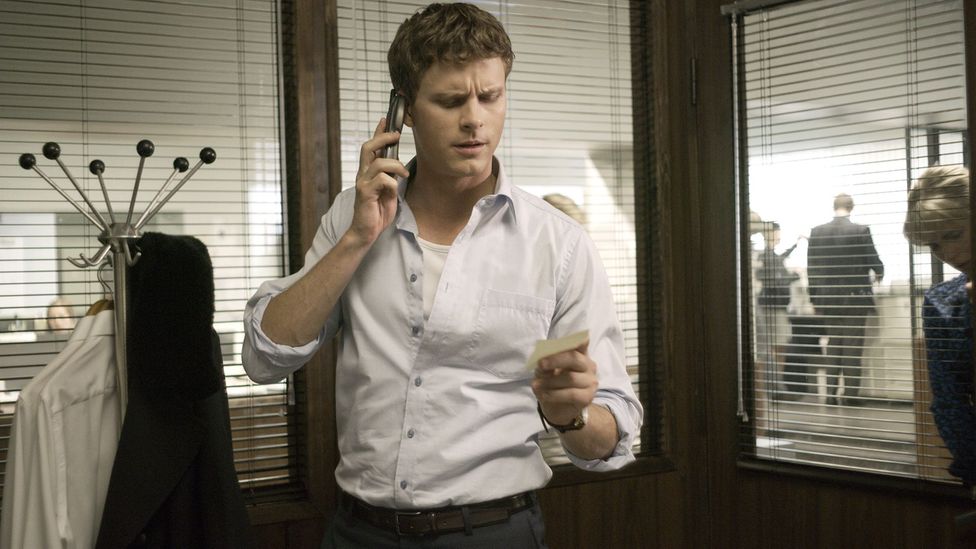 Moscow Noir (Credit: Channel 4/Walter Presents)
Moscow Noir

Adam Pålsson fans will be treated to another series this month starring the Swedish actor, with thriller Moscow Noir following a rich young investment banker's fall from the high life into the moral sewers of modern Moscow. It's 1999, and in a risky deal plunges Swedish expat Tom Blixen (Pålsson) into a battle between millionaires, oligarchs and their private armies.
Tom gets dragged into a mystery whose layers reveal themselves like a Babushka doll, leaving death – his own and his loved ones – only one step behind. Created by Mikael Håfström, the series offers a snapshot of post-communist chaos, as well as a parable for today's unpredictable times. Watch the trailer here. Premieres 13 September on Channel 4/Walter Presents.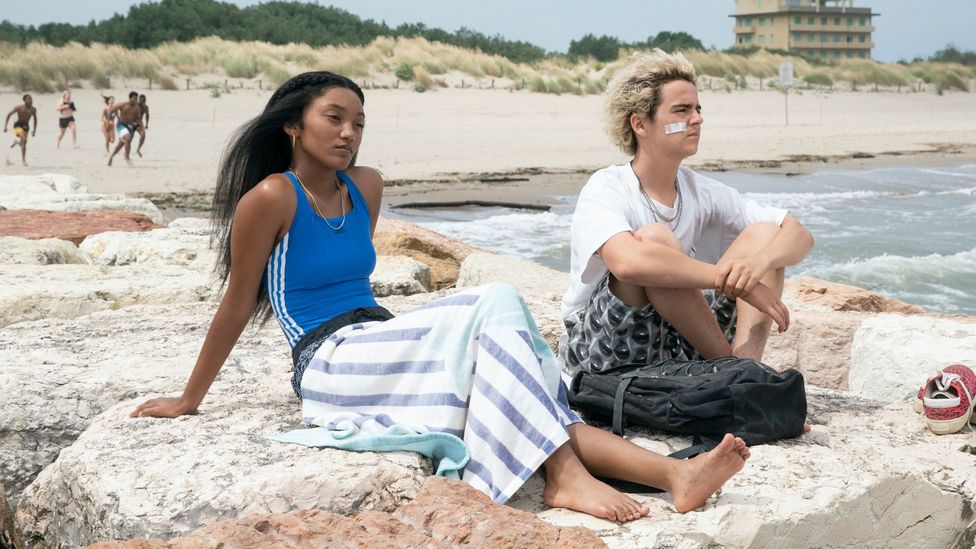 We Are Who We Are (Credit: HBO)
We Are Who We Are

Call Me by Your Name director Luca Guadagnino brings a new coming-of-age story with We Are Who We Are, which follows two teens growing up on a US Army base outside of Venice, struggling to find their own identities as they move into young-adulthood.
In this little slice of America in Italy, the series delves into the messy and complex world of figuring out teenage friendships, identity, and first love, with a cast including Chloë Sevigny (Big Love), Kid Cudi (Westworld), Jack Dylan Grazer (It), Alice Braga (Queen of the South), Spence Moore II (All American), and a host of newcomers. Watch the trailer here. Premieres 14 September on HBO.
source:www.britishaccra.com