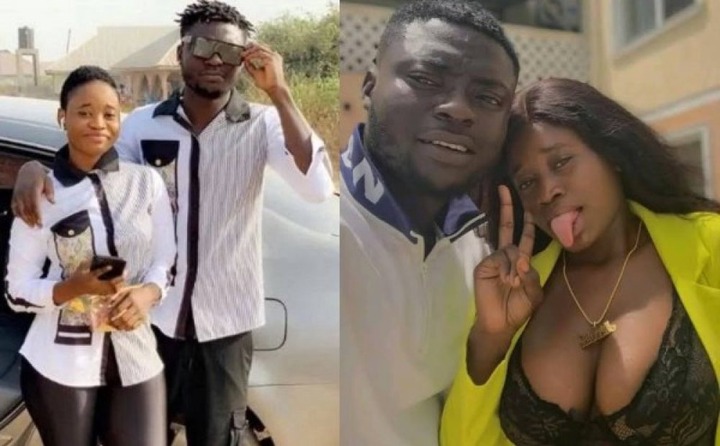 It's Thursday and AllNews travels back in time to December 2019, when Nigerian pornstar, Ajibola Elizabeth Omotayo, popularly known as 'Maami Igbagbo' refuted insinuations that Tobiloba Jolaoso, widely known as Kingtblakhoc contracted HIV/AIDS.
AllNews reports that 'Maami Igbagbo' and Kingtblak are two of the most prominent pornstars in Nigeria.
The duo are ex-lovers, this newspaper understands.
"I saw one post on Instablog about my ex, Tblak. I go through the comments section, and I saw a lot of people saying that 'hey, finally, we warned this boy about HIV'," 'Maami Igbagbo' said.
"I was just laughing. This boy you are seeing is physically okay. 'Doctor no dey sick'.
"He takes care of himself more than doctors sef [sic]. Like – he is a personal doctor for most of the celebs you're seeing.
"The only thing is, it is you people [sic] that are making him think.
"It is people's comments about him that is making him think, making him not eat, and making him lean.
"Most of the girls coming to work for him come with infection.
"But he makes sure he treats them first."
Watch Maami Igbagbo discuss her adult film career below: