All of the UK is under a lockdown to try to bring down the rate of coronavirus and protect the NHS.
How do the rules vary between nations?
How long will lockdowns last?
Scotland – until at least the end of February
England – next announcement expected around 22 February
Wales – until at least 19 February
Northern Ireland – lockdown has been extended until 5 March
When are children going back to school?
Wales – children aged three to seven will return on 22 February
Scotland – youngest pupils are likely to return to school full-time from 22 February
England – it's hoped schools will begin reopening from 8 March
Northern Ireland – schools will remain closed until at least 8 March
What are England's lockdown rules?
People must stay at home and only go out if you have "a reasonable excuse".
You are not to meet people socially unless you live together or form a support bubble.
People breaking these rules can face fines, including an £800 penalty for those attending house parties of more than 15 people – and a £10,000 fine for the organisers.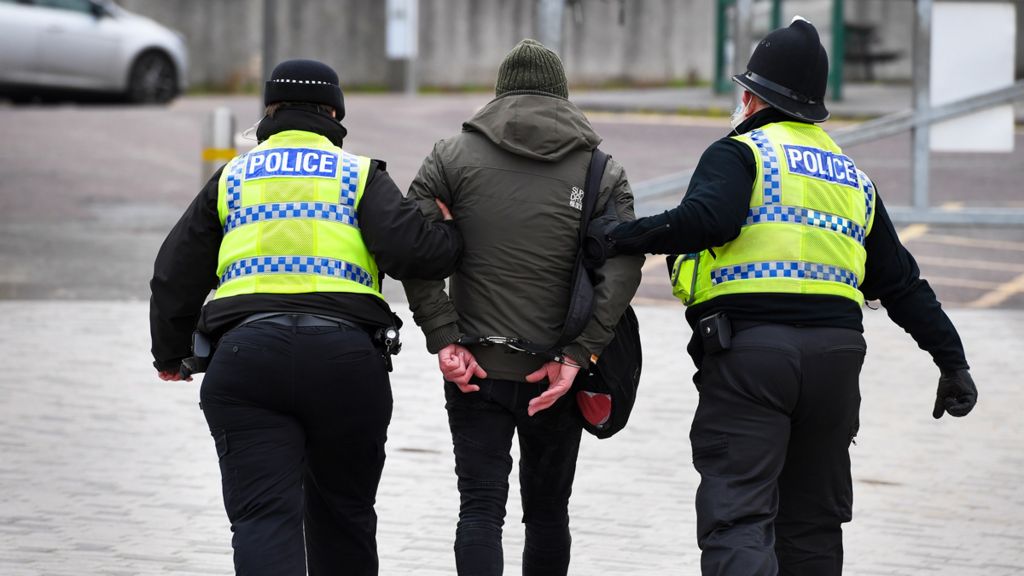 What's a 'reasonable excuse' for leaving home?
Shopping for essentials such as food and medicine
Meeting your support or childcare bubble
Children moving between separated parents
Working where it is "unreasonable" to work from home, for example nannies, cleaners and tradespeople
Education, training, childcare, medical appointments and emergencies
Religious worship
Moving house
Exercise once a day
You can exercise with one person from another household in an open public space.
Travel – internationally or around the UK – is only allowed if it is essential.
If you are clinically extremely vulnerable you should only go out for medical appointments, exercise or essential reasons. You should not attend work.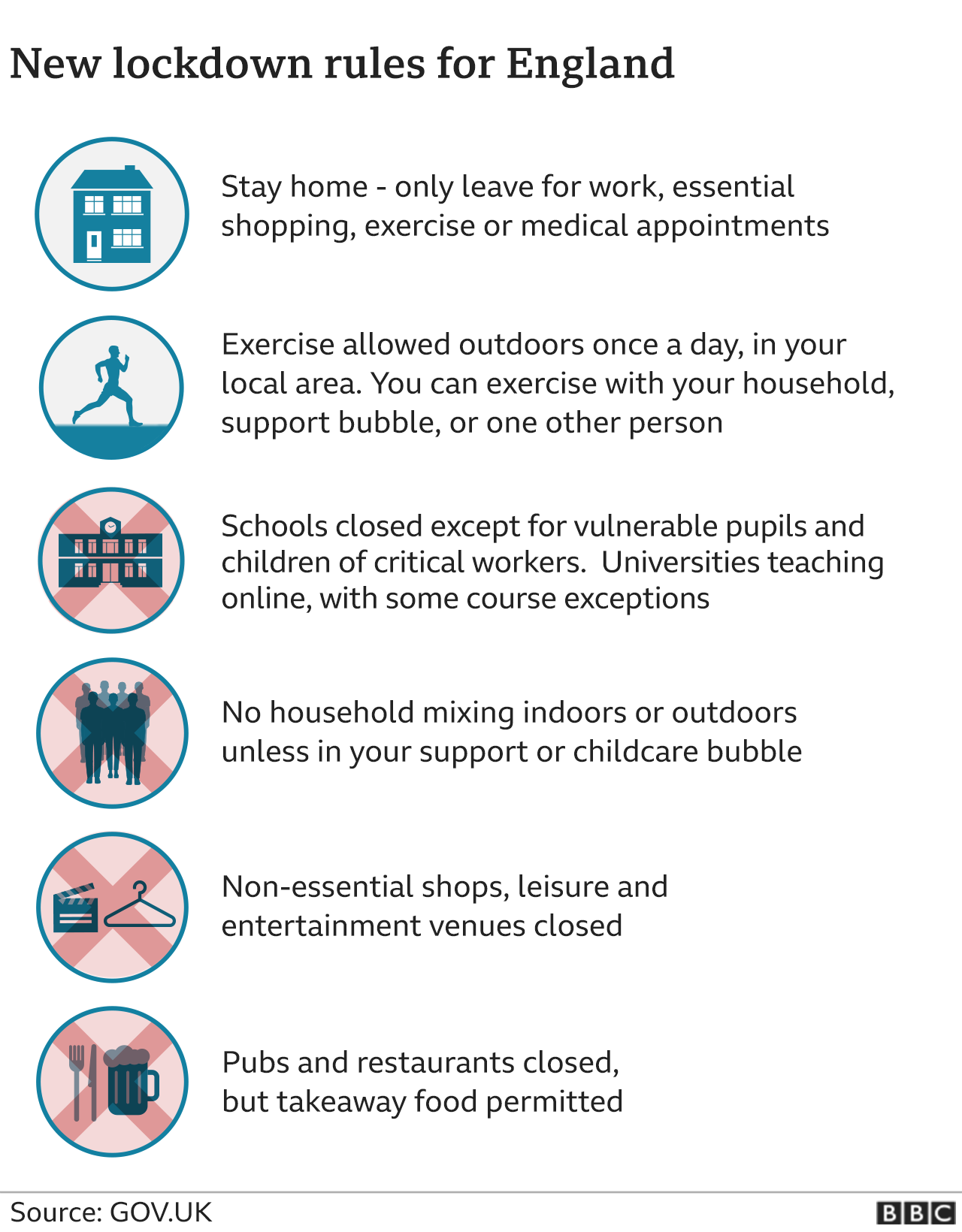 Pubs, restaurants and non-essential shops are closed, as are sports facilities including gyms and tennis courts.
Essential businesses and services can stay open – including:
Supermarkets, food shops, pharmacies and garden centres
Places of worship
Petrol stations and MOT services
Laundrettes
Banks and post offices
Doctors and dentists' surgeries and vets
Car parks, public toilets and playgrounds
What are the rules in Wales?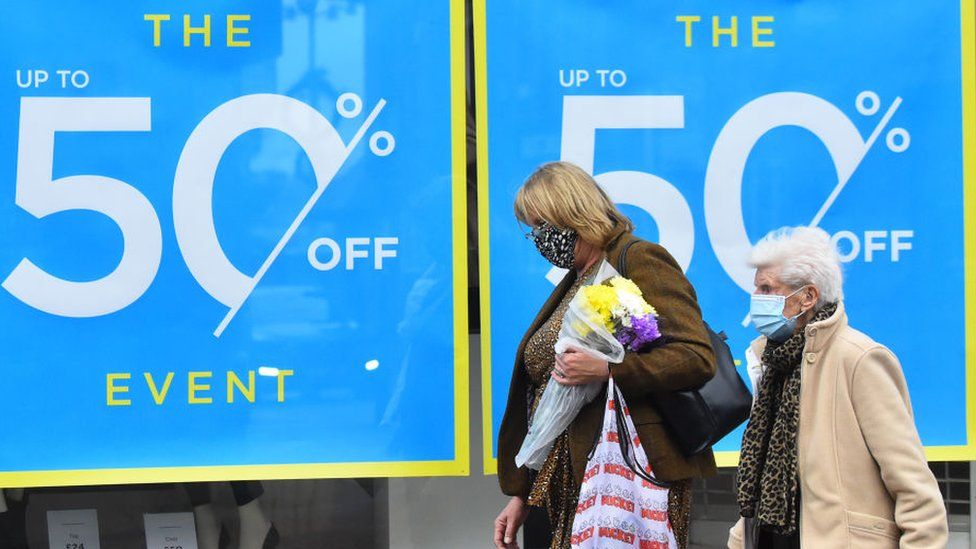 Wales is in a national lockdown at alert level four.
You must stay at home, except for very limited purposes
You can meet one friend from outside your household for exercise outdoors
Apart from that, you must not meet other households, unless they are in your support bubble
Wedding receptions and wakes are not allowed
No travel without reasonable excuse
The following must close:
Entertainment venues
Visitor attractions
Sport, leisure and fitness facilities
Pubs, bars and cafes (except for takeaway and delivery)
Hairdressers and nail salons
Non-essential shops (click and collect allowed)
Source:British Accra