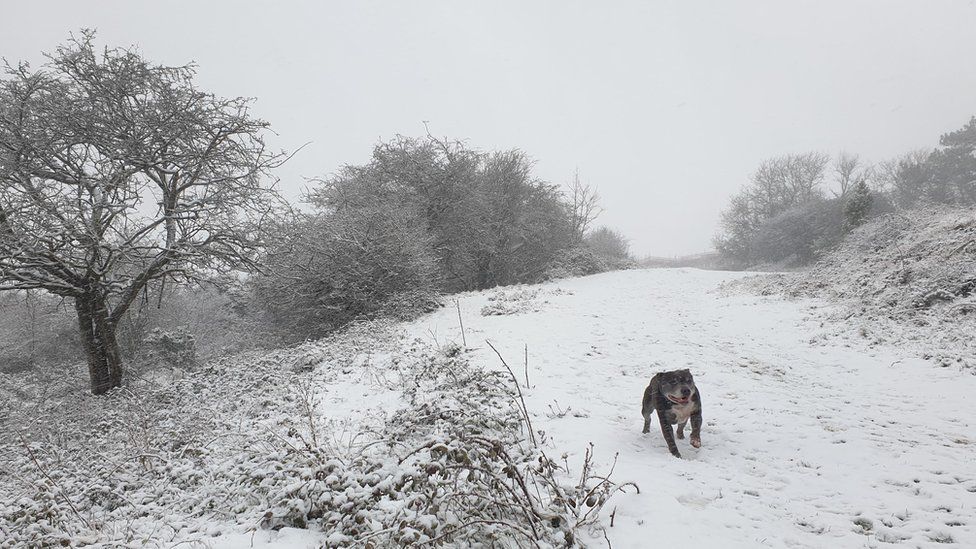 Heavy snow that could bring significant disruption has hit the east and south-east of England.
The Met Office said it was "bitterly cold" due to strong easterly winds and there were also snow showers elsewhere in the UK.
An amber warning – meaning travel disruption and power cuts are likely – is in force until Monday morning.
And less severe yellow warnings have been issued for much of England, Scotland and Northern Ireland.
The cold snap has prompted the closure of Covid vaccination centres in Essex and Suffolk.
And Southeastern Rail has strongly advised passengers not to attempt to travel on its network on Sunday or Monday.
But the severe conditions are not expected to be as widespread as 2018's Beast from the East, forecasters say.
BBC Weather forecaster Billy Payne said the cold weather would last until at least the middle of the week.
Temperatures would be below freezing during the day in some areas alongside a "severe wind chill," he said.
"It qualifies as a Beast from the East in my view – although it's not 'Beast from the East Two' since we've had a number of cold easterly spells over the years."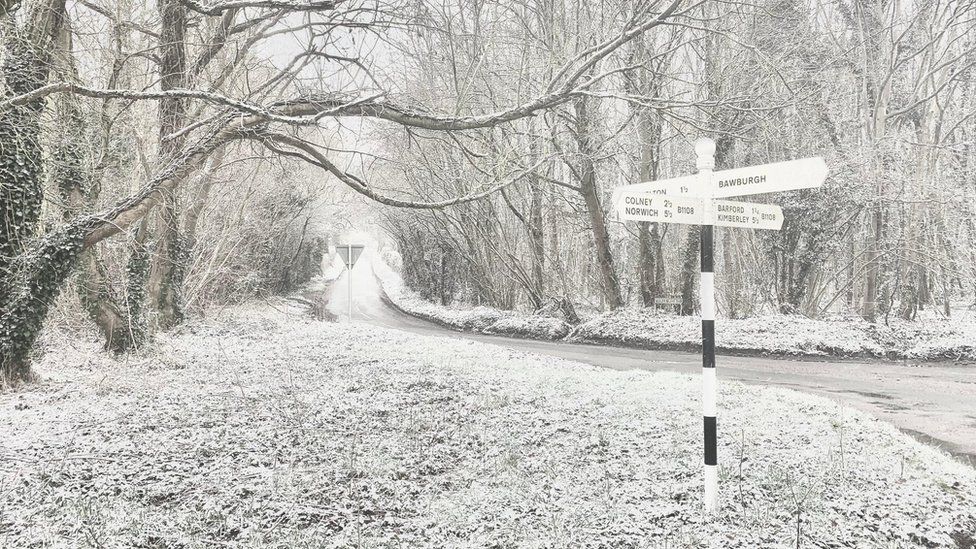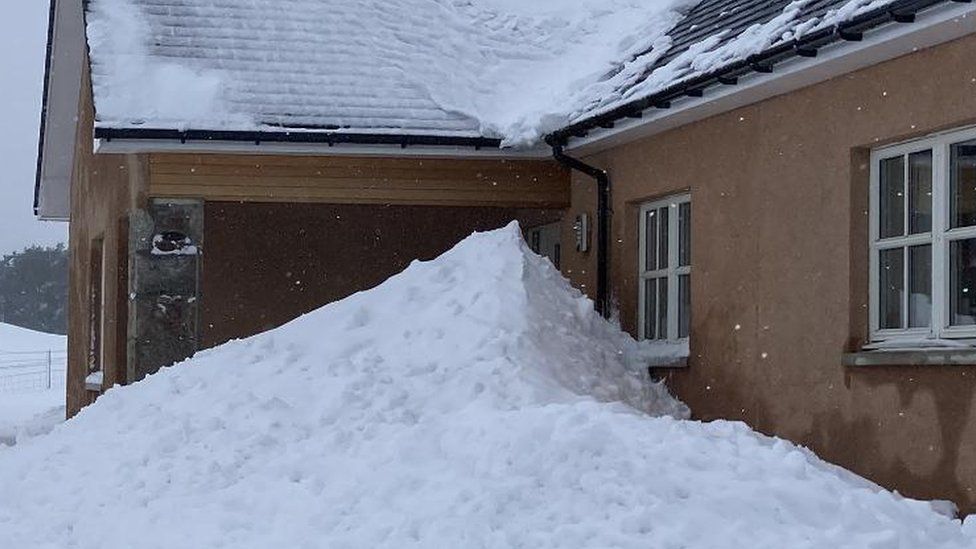 Forecasters have warned that Storm Darcy will bring heavy snowfall, particularly to parts of East Anglia and Kent where there could be up to 30cm (12in) of snow and gale-force winds.
Snow showers are also expected along the eastern side of England and Scotland in the coming days, with a few moving into central areas including northern England.
The amber warning – which also means disruption to gas, telephone or mobile phone coverage is likely – covers parts of Essex, Norfolk, Suffolk, Kent and Medway and lasts until midday on Monday.
Yellow warnings – meaning there could be travel disruption and a slight chance of power cuts or communities being cut off – include:
snow in the East and South East of England and London until Monday at 06:00
snow and ice along the entire central and eastern length of Britain until the end of Wednesday
ice in the south east of Northern Irelandfrom 20:00 on Sunday, and then snow and ice from the late afternoons on Monday and Tuesday, until Wednesday
Parts of Scotland have already been hit by heavy snow, while there has been heavy rain in other areas.
In Cupar, Fife, homes have been inundated and a park flooded after the nearby River Eden burst its banks.
Glasgow City Council said it had sent out gritters on Saturday night to outlying priority routes and areas around vaccine centres.
There were 38 flood warnings across England, as of Sunday lunchtime.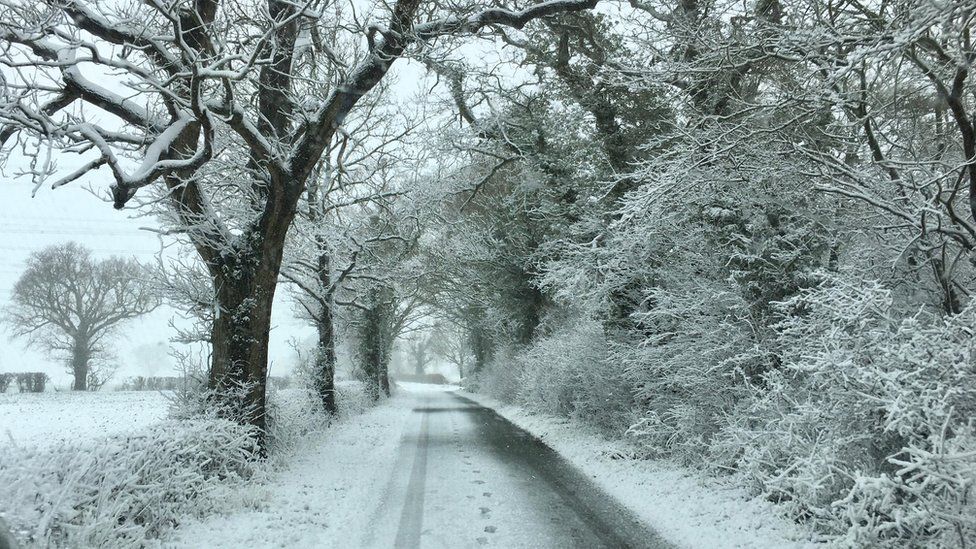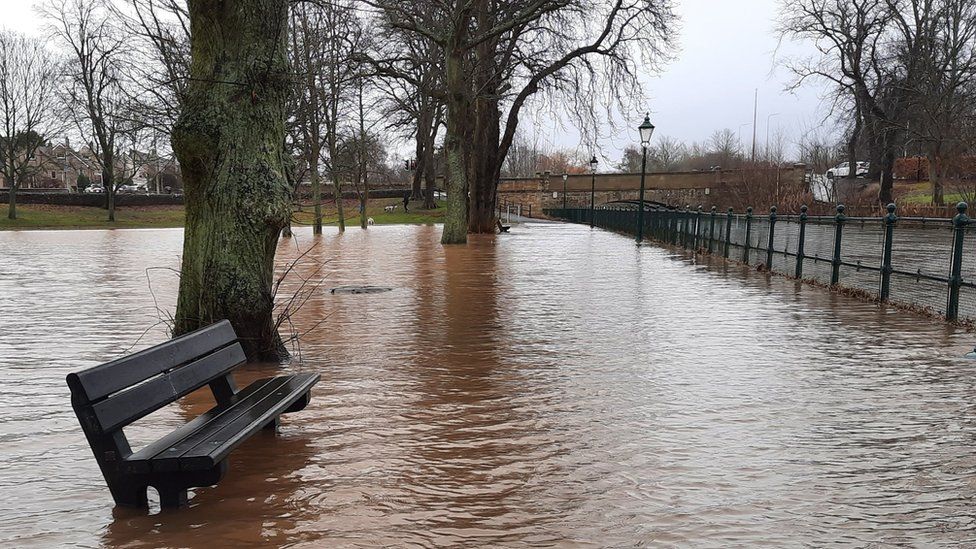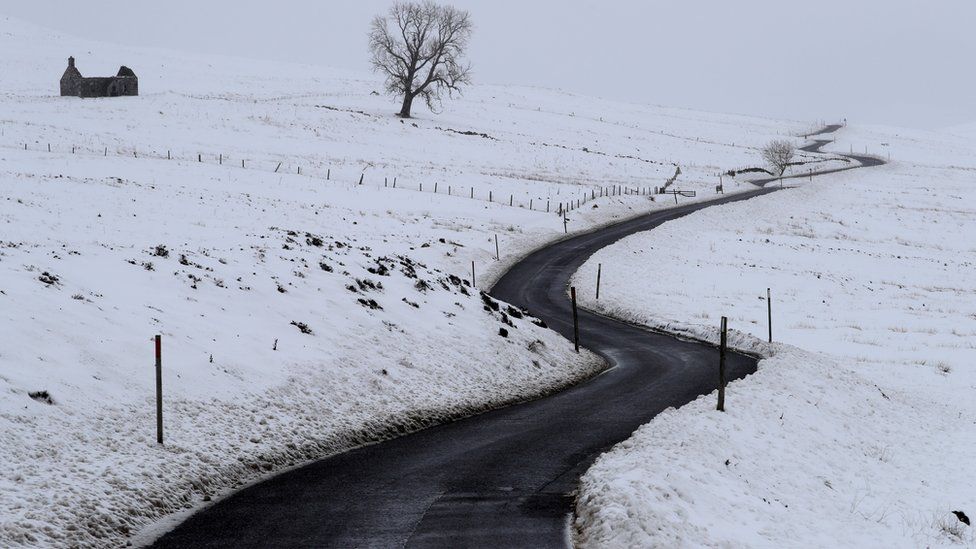 Amid the warnings of travel disruption, Southern Railway cancelled trains on two of its routes and Southeastern Rail said the Maidstone East line would be closed on Monday.
Meanwhile, Public Health England has issued a cold weather alert for the whole nation through to Wednesday.
Dr Owen Landeg said it was "crucial" people looked out for those who may be vulnerable during the current cold snap, calling on the public to make sure those at-risk have enough food and drink to stay warm.
Source: British Accra