This is where the company all started. In 1890, Gottlieb Daimler and Wilhelm Maybach engineered and sold the world's first four-cylinder street cars that came from the factory read to go . Unfortunately for him, Daimler died 10 years after founding the company, but his name lives on as one of the most important in Mercedes-Benz history.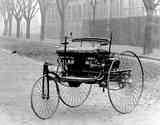 Wilhelm Maybach served as Daimler's chief engineer and designed the car that was purchased by the father of the 11-year-old girl that inspired the name Mercedes. Maybach is now synonymous with vehicles that cost a quarter of a million dollars. The name represents the most in luxury in the automotive industry and all started at the beginning of Daimler in 1890.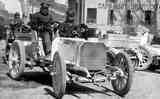 In 1900, the first Mercedes was born. It was a name given to a car that Jellinek modified and it came from his daughter, Mercedes. It had 35 horsepower and was considered to be one of the world's first "modern cars".