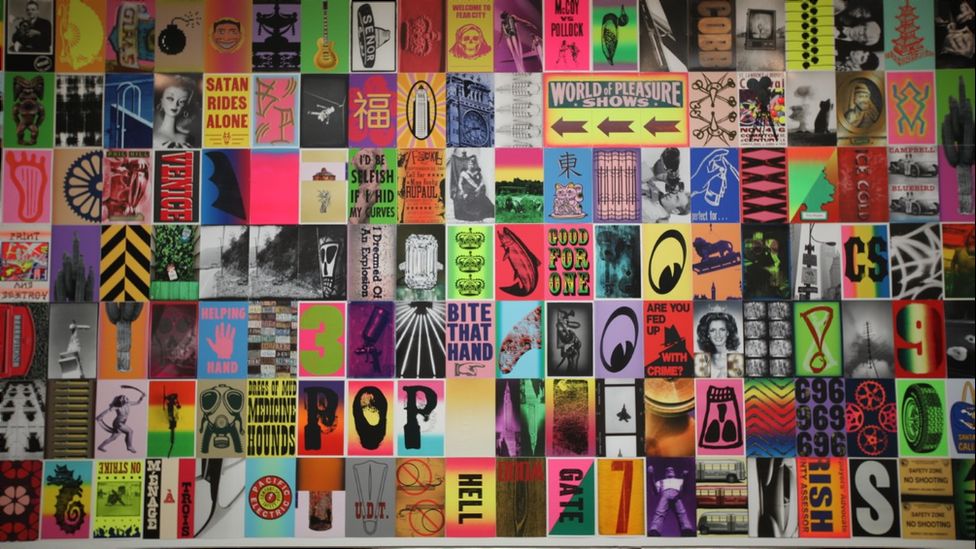 What is said to be the largest graffiti and street art exhibition ever held in the UK has opened in London.
Beyond the Streets at the Saatchi Gallery features over 100 international artists, including the Beastie Boys and Keith Haring.
The exhibition will be open at the gallery in Chelsea until 9 May.
Beyond the Streets, which previously exhibited in Los Angeles in 2018, will this time around feature works by London-based artists such as Malcolm McLaren and MODE2.
Mr Gastman said the exhibition would bring attention to "the massive role" London played in bringing the street art movement to light "on a world stage".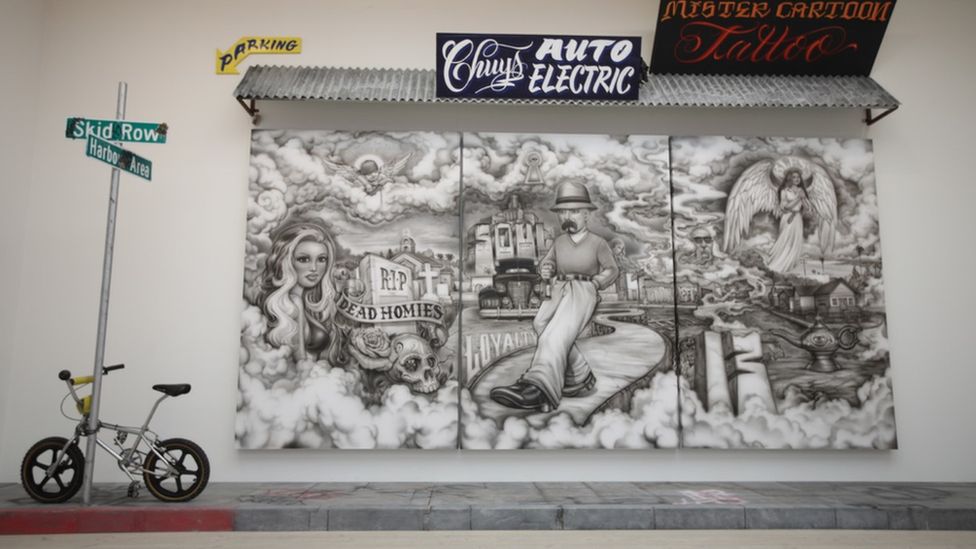 When I asked him if it is not a contradiction to have street artists' work in a museum in one of the most well-off neighbourhoods of London, he said: "So many people who started off as graffiti artists have gone on to become incredible artists in the studio; they're making paintings, they're making sculptures.
"We're not reclaiming pieces from the streets – 85% of the works here have been made specifically for this show."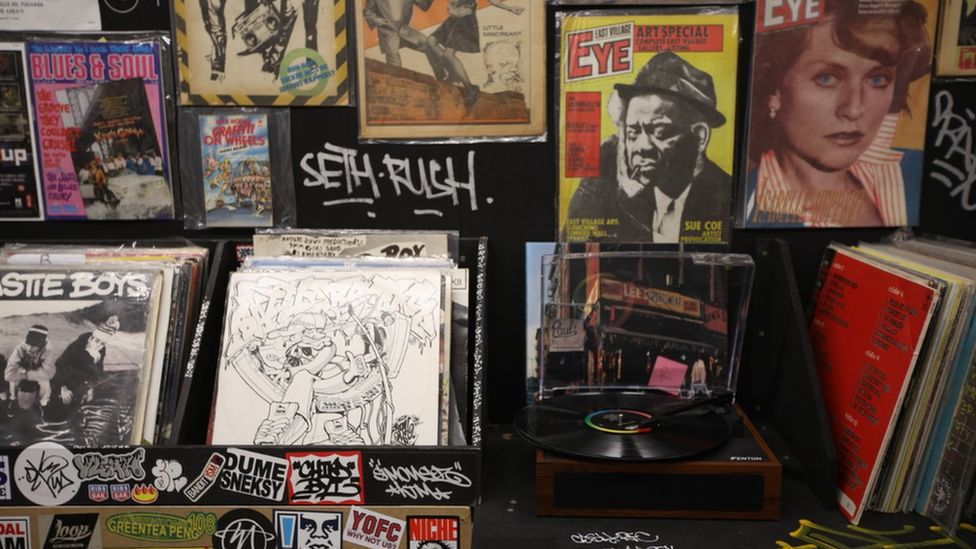 Images are on display that were taken among the gangs of Los Angeles by Estevan Oriol, the photographer who helped to document the rise of hip-hop.
He seems quite amazed at how the perception of street art has shifted.
"Back in the day, most of the stuff that is here would have been illegal," he tells me.
"We'd be considered vandals. Now we're considered artists. I think we deserve this."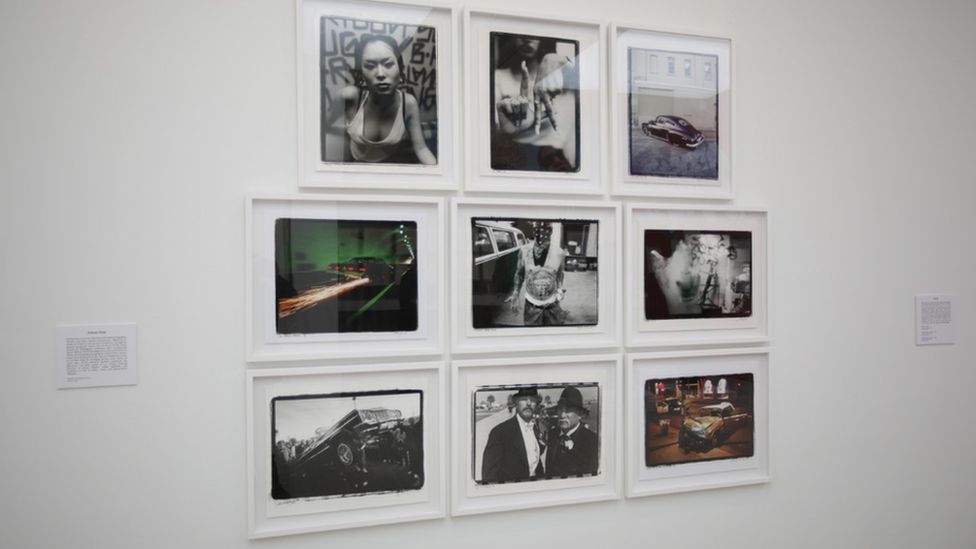 Leaving graffiti can still be punished in both the UK and US with fines and even jail time.
"Many of my friends have gone to jail because of this sort of stuff," says Ozzie Juarez, the youngest artist whose work is on display here.
"This gives people hope that we can show in galleries like Saatchi, we can change the direction of our history."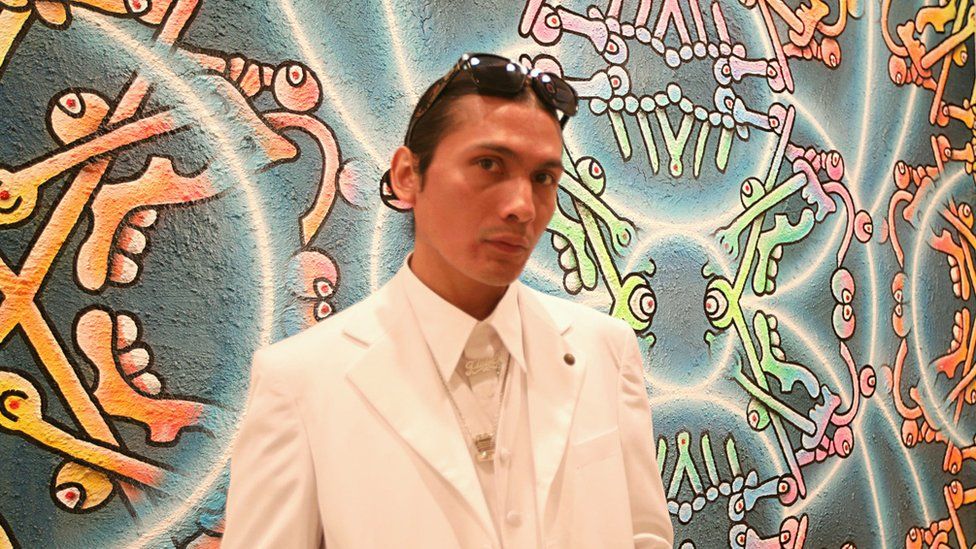 His paintings, representing portals to other dimensions, combine the lines and the brilliant colours of graffiti with new techniques.
For Juarez, this is what the future of art looks like.
"I encourage young street artists to make the transition," he says. "Develop different methods, use what you use in the street to innovate the fine art world."