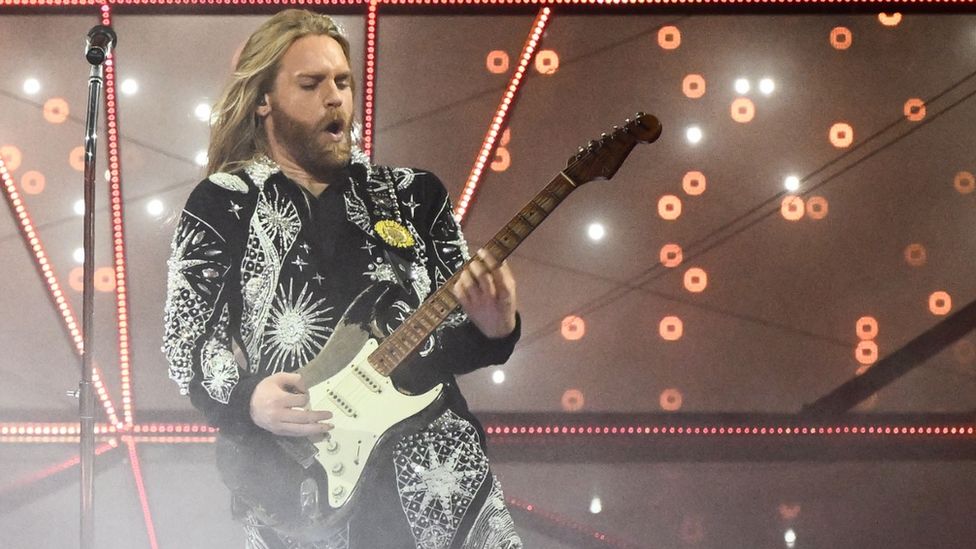 Eurovision star Sam Ryder is to perform at Shropshire's AlderFest later this summer, organisers say.
The event at Alderford near Whitchurch was launched last year and runs from 30 June to 1 July 2023.
Organisers said they were excited to announce the "sensational talent", confirming he will join McFly, the headline act on Saturday.
The singer-songwriter won legions of fans for his Eurovision performance last year, finishing second to Ukraine.
He became the first Eurovision act to be nominated for a Brit Award after featuring in the best new artist category earlier this month.